Looking for a rewarding, hands-on career? Consider becoming a New Creations franchise owner!
New Creations believes in properly setting up and supporting its franchises. We aim to take care of our franchise owners and their employees by cultivating an environment of engagement, career-building, and prosperity. Franchise owners are also trained in-house and do not need to shell out for outside education – New Creations offers a four-week training course that covers everything you need to know to get started and comprehensive support throughout your New Creations tenure.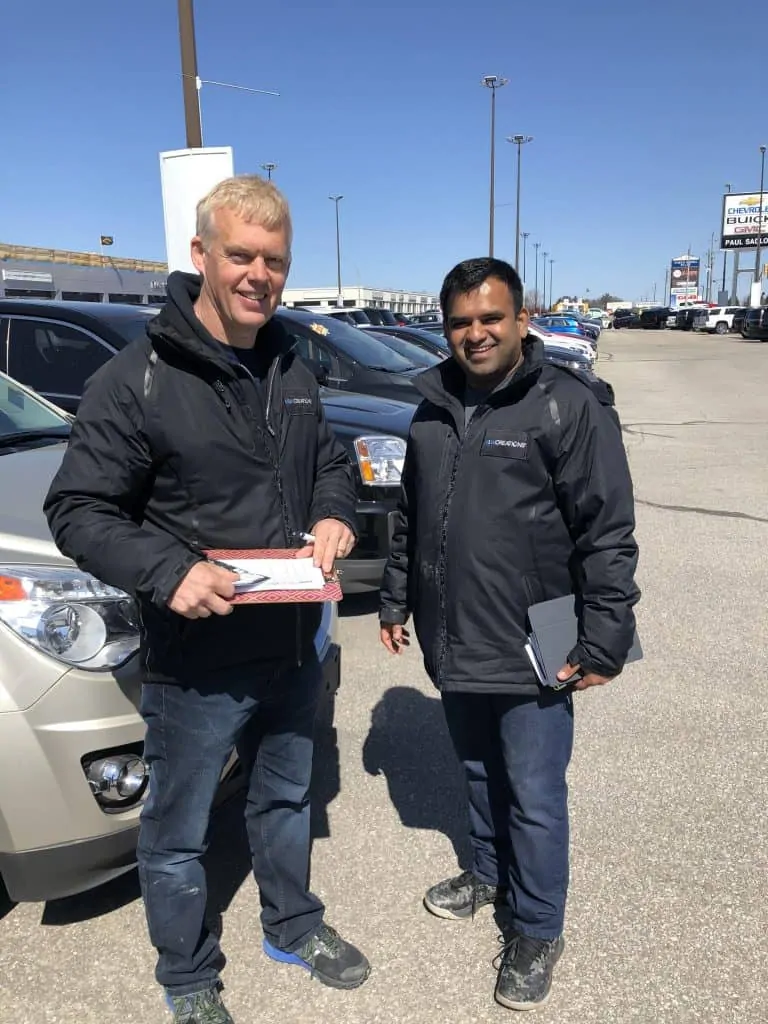 Meet Sankalp Gupta, a franchise owner in Barrie, Ontario. Sankalp immigrated from India to Canada three years ago and was working as a manager in a manufacturing plant before he came to New Creations. Searching for a rewarding career, he met with Josh and Larry Stevenson (the general manager and founder of New Creations, respectively) in February 2018 to talk about setting up a franchise.
In April 2018, after a few months, New Creations Barrie was open for business! Sankalp had learned everything he needed to know and was now running his business as a highly motivated, energetic new business owner. According to him, the process was smooth and made easy by the New Creations staff. Now, clients are calling him left and right, day in and day out, for all their home and automotive restoration needs. New Creations Barrie is busy, their revenues continue to rise, and Sankalp is now an expert in repair and restoration.
"What we do, nobody else does," says Sankalp. "Most people don't believe in repairing – they believe in replacing. But I've had calls from people that thought something was unrepairable and we were able to repair it."
Becoming a New Creations Franchise Owner
Becoming a franchise owner at New Creations means:
you're taking on a low risk, hands-on opportunity
you'll be part of a close-knit community, with the franchisor still owned and operated by the founding family
you'll have access to cutting-edge technology and will learn to do repairs that few others in the industry offer
you'll have access to the finest restoration products available, many of which are exclusive to or made by New Creations
you'll have direct access to comprehensive in-house educational opportunities and seminars
 you'll be part of a highly motivated and successful team that cares about continuous development of franchise owners and employees
you'll have a flexible schedule
you'll be your own boss!
Visit our franchise page for more details! We look forward to hearing from you!