New Creations is a specialized restoration company capable of restoring nearly any surface or minor structural damage. With over 70 franchise locations across North America, we're confident we can meet all your restoration needs with high quality, durable repairs from friendly, knowledgeable professionals!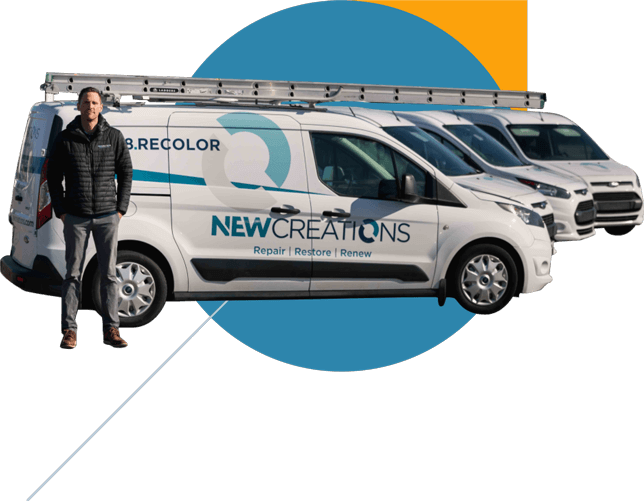 Making things new since 1988
New Creations Mobile Restorations began in 1988 in Portland, Oregon. The founder, Larry Stevenson, soon moved home to Canada. He continued to develop and expand the restoration processes, making damaged materials look like new.
The franchising of our company began in 1995, and has since grown to include many areas and over 70 technicians across North America. With dramatic technological gains being made every year, our business is rapidly changing. The durability and quality of our repairs, as well as the uniqueness of what we can restore, is winning the favour of property managers, homeowners, insurance companies, and automotive enthusiasts.
The opportunities are still unfolding!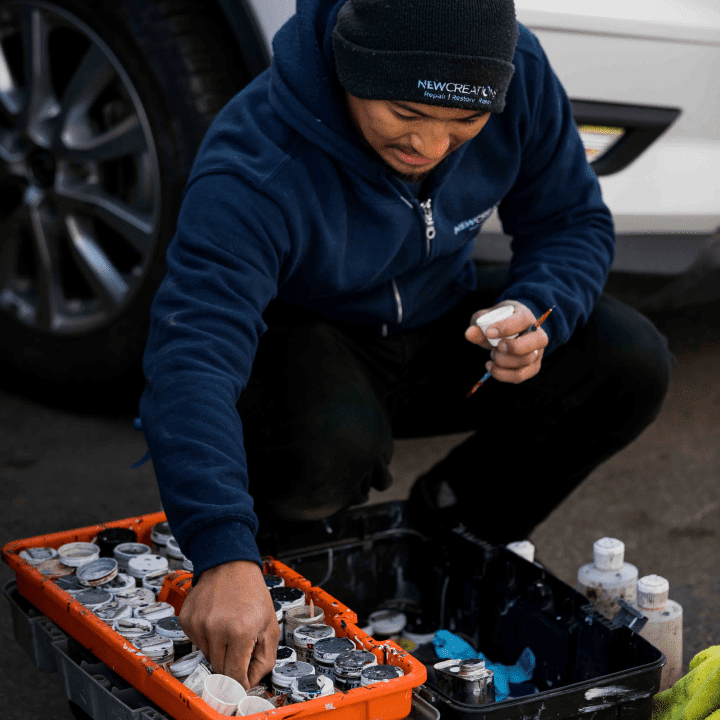 At New Creations, we make it our priority to restore your prized possessions, making them look and feel like new.
Since New Creations began in 1988, we have continued to develop and expand our restoration processes. We're constantly establishing new techniques and products to serve our customers even better, focusing on innovation, versatility, and the durability to withstand the wear and tear of everyday life.
From your home and vehicle to your watercraft and RV, New Creations can restore it all. Your damaged materials are no match for our professional technicians! Our New Creations technicians pride themselves in being able to repair just about anything. We provide leading technology to give the best repairs, and our mobile technicians will come to you and make your prized possessions look and feel like new.
Let us erase those cuts, scrapes, wears, and burns for an affordable price!